Novi Sad, December 9, 2009.
Decision on making of regional spatial plan of AP Vojvodina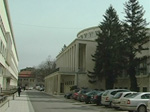 Keynote speech had Dušanka D. Sremački, Provincial Secretary of architecture, urbanism and construction, who emphasized the importance of this decision in the fact that the last regional plan for the APV has been adopted in 1978 and applied until 1991. In parallel with drafting of the Regional Development Plan of Republic of Serbia, production of such documents for APV will be issued, so that the interests and issues of regional significance for the spatial development of APV in the Republic of Serbia can also be discussed and coordinated. Thus the Regional Spatial Plan of AP Vojvodina will be issued after the Republican plan. Dusanka D. Sremački pointed out that this document will create a planning assumptions for the implementation of several important targets of interest for the development of APV. The territory of AP Vojvodina is characterized by significant differences in the development status of various parts of its territory.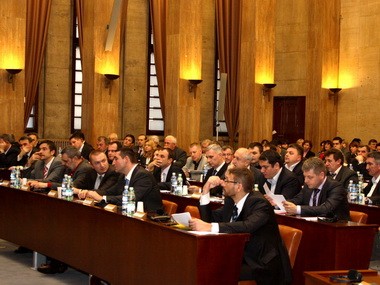 It is about the concentration of population and economic activities in urban centers and de-population and poverty in rural and border areas, which are a consequence of the dramatic events of 1991-2000. The aim is to provide conditions for balanced regional development on the principles of sustainable development. APV is a predominantly rural area and the goal is to activate it, to revive the villages through their integration with regional and functional connections with cities and urban centers, which need to be the motors of development. In APV, as well as the entire Serbia, there is a centralization of functions in urban centers, which results in problems in their functioning. The aim is to prevent excessive concentration of industry, administration and other functions in cities, to provide better conditions for the people in villages and smaller settlements and prevent migration of population from villages to cities. APV has rich human and territorial capital, which encourages the development of urban centers, strengthens the territorial capital and creates conditions for increase of employment, improvement of knowledge and application of new technologies, development of new renewable energy sources, and then providing the conditions for rational use of nonrenewable natural resources. That way it ensures planning assumptions on integration of APV in its surroundings. These planning assumptions include connections and networking with cities and regions in Serbia, connections with wider surroundings, establishment of cross-border and regional cooperation and opening of project lines for whom is expected possibility of funding from EU pre-accession funds.
Minister Oliver Dulic said that the drafting of the Spatial Plan of the Republic of Serbia is in progress and that it will be forwarded to the National Assembly in February or March next year, and that it will be agreed with Regional Spatial Plan of Vojvodina.
---