January 21, 2011.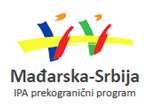 PC INSTITUTE FOR TOWN PLANNING IN VOJVODINA, NOVI SAD intends to award a service contract



... more
---
May 19, 2010.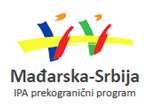 The first call for applications was published in December 2009.
The Institute applied together with the Hungarian partner - Nemzeti Infrastructure Fejlesztő Zrt.
Joint projects are related to development of plans for the rehabilitation of roads in the municipalities situated in the border zone between two countries.... more
---
April 2009.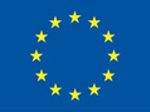 In late 2009 the competition was announced for the IPA program CBC Republic of Serbia - Republic of Hungary.
In the first call the Institute applied together with the Hungarian partner in Budapest - Nemzeti Infrastruktúra Fejlesztő Zrt. Joint projects are related to development of projects for the rehabilitation of roads in the municipalities located in the border zone of the two countries.... more
---
Displaying articles 19 to 21 of total 21