Novi Sad, August 16, 2011.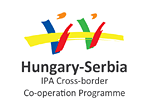 The Projects "Rehabilitation Planning of Bácsalmás-Bajmok Cross-border Connecting Road" and "Rehabilitation Planning of Tiszasz-Djala Cross-border Connecting Road" from IPA CBC Programme Hungary-Serbia, were presented to public in the premises of PE "Water of Vojvodina" in Novi Sad.
... more
---
Novi Sad, August 4, 2011.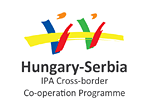 Within presentation of the Draft Regional Spatial Plan of AP Vojvodina, two additional projects were introduced; rehabilitation planning of cross-border roads Bačalmaš-Bajmok and Tisasiget-Đala.

They are realized within IPA cross-border co-operation Programme between Serbia and Hungary. Leading project partner is Nemzeti Infrastruktúra Fejlesztő Zrt from Budapest and partner on Serbian side is PC "Institute for town planning of Vojvodina" from Novi Sad.

... more
---
Novi Sad, June 1, 2011.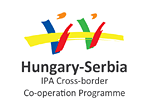 The following alterations and/or corrections are made:

CORRIGENDUM No. 1 - TISZASZ-DJALA.doc


... more
---
Displaying articles 7 to 9 of total 21