Novi Sad, December 10, 2010.
Presentation of TICAD project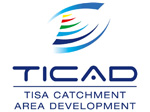 The presentation of the TICAD project (Tisa Cachment Area Development) was held in premises of Assembly of the City of Novi Sad.
In addition to representatives of the Institute, the meeting was attended by representatives of provincial authorities, SMER centre from Subotica, University of Novi Sad and other interested parties.

TICAD is a project supported by the transnational cooperation programme for Southeastern Europe (SEE) and it involves representatives of five countries that belong to the basin of the river Tisza. As the result of this partnership, a comprehensive and integrated management of water courses policy objectives and perspectives of spatial development of the EU will be met in an efficient and consistent manner.

It is a fundamental aim of the project to pursue transnational cooperation by way of the construction of a joint data base, regular exchange of ideas, workshops and ultimately the elaboration of a common strategy and recommendations for comprehensive water management.

The project will contribute to the sustainable integrated territorial development of the Tisa area and will help to attain a sustainable economic system, optimal use of pooled natural and cultural resources, balanced distribution of competitive growth areas and enhancement of the internal and external functional relations in the settlement system. The strategy will be formulated on the basis of mutually shared awareness of processes and will serve for the implementation of the EU water directives and territorial development objectives.












---