Tulcea, Romania, October 07, 2010.
SEE Transnational Program, Datourway
Workshop and study trip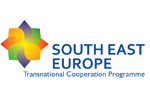 The DATOURWAY project workshop took place in Tulcea, Romania from 4 to 7 October 2010.
The aim of the workshop was to clarify and define the common strategy (Working Package IV) and present national pilot projects (Working Package V).
Next steps for the project realization were also defined. Together with the main topic of the workshop (strategy for tourist development in the Danube region) there was also presentation of the strategy for sustainable spatial development of the Danube
delta area with the future projects.
During three days visit in Tulcea, the host partners organized the working cruse in the Danube delta that gave great contribution to the workshop.
Representatives from the Institute were Olivera Njegomir, Milko Bosnjacic and Vladimir Pihler.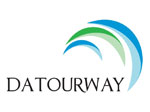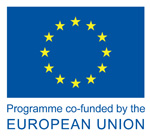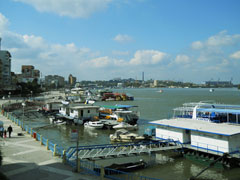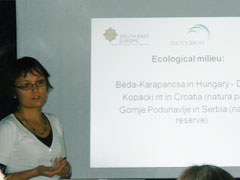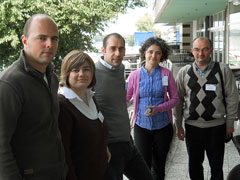 ---